TICKET
OUTLINE
EVENT DATES
Friday Oct 23rd
SESSION 1 5:00PM - 6:30PM
SESSION 2 7:30 - 9:00PM


Saturday Oct 24th
SESSION 3 1:00PM - 2:30PM
SESSION 4 3:30PM - 5:00PM
VENUE
Online
※We will send event URL only to people who purchase a ticket
Language
Japanese (with French-Japanese translation)
Ticket Price
1DAY:

2,000 yen

2DAYS:

3,500 yen

※Click HERE to apply for the event
host:DESIGNART TOKYO 2020 Committee、Academy Hills
subsidy:Ambassade de France au Japon/Institut français du japon
CONFERENCE BRIDGE 2020 PROGRAM
10.23(FRI)
「The concept of seeing art will change」

Conventionally, people have experienced art that is performed in front of them or that exists before them, and so art has been expressed based on such premises. Where is art now headed? Amon Miyamoto, a director who transcends genre, directing everything from musicals to kabuki, and Mami Kataoka, the director of Mori Art Museum who has observed the world's art scenes, will give a talk.

Moderator: Okisato Nagata
panelist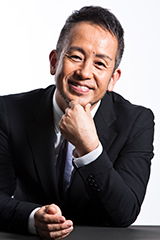 宮本 亞門 , 演出家 
/
Amon Miyamoto, Performer
In 2004, Amon Miyamoto became the first Asian to direct a Broadway musical show with his Pacific Overtures, which received four Tony Award nominations. Producing not only musicals but operas, kabuki, and others, Miyamoto is known as a director that transcends genre. He actively directs productions in both Japan and oversea. He directed Mozart's The Magic Flute at the Linz State Theatre in Austria in 2013. Other overseas credits include The Temple of The Golden Pavilion, composed by Toshiro Mayuzumi, at Opéra national du Rhin in France in 2018 and Wagner's Parsifal in 2020. In 2018, he performed a 3D live noh theater YUGEN at the Royal Opera of Versailles.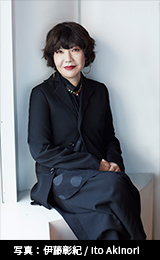 片岡真実 , 森美術館 館長 
/
Mami Kataoka, Director of Mori Art Museum
Kataoka was Chief Curator at Tokyo Opera City Art Gallery (1997-2002) prior to the Mori Art Museum (2003-) where she holds the current position since 2020. Kataoka was also International Curator at the Hayward Gallery, London (2007-2009); Co-Artistic Director for the 9th Gwangju Biennale, South Korea (2012); and Artistic Director of the 21st Biennale of Sydney (2018). She has been serving as a Board Member of CIMAM [International Committee for Museums and Collections of Modern Art] (2014-) and currently the President of CIMAM 2020-2022. Visiting Professor at Kyoto University of the Arts Graduate School; Visiting Professor at Tokyo University of the Arts' Faculty of Fine Arts, Graduate School of Fine Arts; Chair of Contemporary Art Committee Japan, Art Platform Japan [Initiative by the Agency for Cultural Affairs, Japan]; and Member of AICA [International Association of Art Critics], Kataoka frequently writes, lectures, and juries on contemporary art from Japan, Asia and beyond.
「What is needed now is design that transcends materialistic values. What is such a design?」

Based in Paris, world-renowned designers Ronan & Erwan Bouroullec have done furniture design for Vitra and Cappellini and have created public art for the Miami Design District. Ronan Bouroullec is the elder brother of Erwan Bouroullec. Constance Rubini is the director of the Museum of Decorative Arts and Design in Bordeaux and an expert on design. Bouroullec, Rubini, and Fujimoto will discuss the problems that design is facing from the point-of-view of both France and Japan. This session will be streamed live, and the three speakers will take part from home country. *This event is part of the Japan-France Design Talk Series

Okisato Nagata
panelist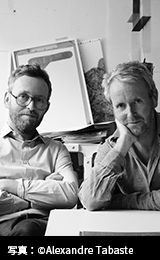 ロナン・ブルレック 
/
Ronan Bouroullec
Ronan (born 1971) and Erwan Bouroullec (born 1976) are brothers and designers. They have been working together since 1999, in a Paris studio with a six people team. Their work has covered many fields from small objects design, such as jewelry, to spatial organization and architecture, industrial scale artisanship, videos and photographs. At the same time, they are carrying out research activities within the Galerie kreo, which represents them. Some of their creations are now part of the MoMa and Center Pompidou collections.
コンスタンス・ルビーニ 
/
Constance Rubini
After a career in the art market, in France and in England, Constance Rubini joined the Musée des Arts décoratifs in Paris in 1999. Between 2005 and 2010, she was editor-in-chief of the Azimuts, a periodical published by the City of Design (Paris). Since 2013, she is the Director of madd-bordeaux. She curated Oh Couleurs! Design through the lens of color in 2017, Construction - Martin Szekely in 2018, Memphis - Plastic Field in 2019, and exhibitions dedicated to young design figures. She teaches at ECAL in Lausanne, at the Decorative Arts School in Paris, and is a lecturer at Sciences Po Paris, in Bruno Latour' Cartography Program.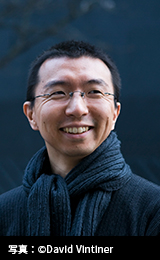 藤本 壮介 建築家 
/
Sou Fujimoto, Architect
Born in 1971 in Hokkaido, Japan. After graduating from the University of Tokyo, Faculty of Engineering, Department of Architecture, Fujimoto established Sou Fujimoto Architects in 2000. In 2014, he won the first prize of Montpellier International Design Competition in France (L'Arbre Blanc), followed by other grand prizes of international design competitions in European countries in 2015, 2017, and 2018. In 2019, he was selected as a master architect for master planning of Tsuda University Kodaira Campus. In 2020, he was appointed as a site design producer for the secretariat of the Expo 2025 Osaka, Kansai, Japan. His major works include Serpentine Gallery Pavilion in London (2013), House NA (2011), Musashino Art University Museum & Library (2010), and House N (2008), among others.
10.24(SAT)
「My Way of Pursuing Sustainability」

Kazuyo Sejima, a world-famous architect representing Japan whose major works include Bocconi University in Milan, Italy designed with full use of technology for sustainability and educational purpose, and Akira Minagawa, the leader the fashion brand "minä perhonen" known for drawing patterns derived from consideration to society and poetry for nature, will discuss what actions to be taken in the world of architecture and fashion in light of the environmental problem as a common issue for all humanity.

Moderator: Okisato Nagata
panelist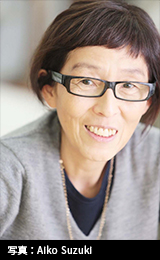 妹島 和世 , 建築家 
/
Kazuyo Sejima, Architect
Born in Ibaraki in 1956. She established Kazuyo Sejima & Associates in 1987 and founded SANAA with Ryue Nishizawa in 1995. She also served as the director of architecture sector of the 12th Annual International Architecture Exhibition at the Venice Biennale in 2010. Major awards she received are: Prize of Architectural Institute of Japan*; Golden Lion, International Architecture Exhibition, Venice Biennale* (Italy); and Pritzker Prize* (US). Her major works include 21st Century Museum of Contemporary Art Kanazawa* (Kanazawa), Inujima Art House Project (Okayama), and Louvre-Lens* (Lens, France). (*as SANAA)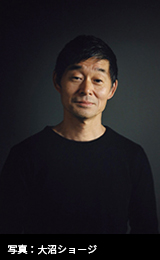 皆川 明 , デザイナー 
/
Akira Minagawa, Designer
The Founder and designer of the design brand minä perhonen. minä perhonen designs fashion that reflects his admiration for ordinary life, therefore his design field naturally shifted also to lifestyle. As a textile designer, he designs for Kvadrat Danish leading textile company, KLIPPAN Swedish home textile manufacturer and so on. As an individual, he has been illustrating for newspapers and books, directing accommodations.
Working in the post-"new normal"

Yoichi Ochiai, known as a high-profile media artist with various other titles such as researcher and businessman, and Masamichi Toyama, a businessman who keeps producing pioneering businesses to meet the world's needs such as Soup Stock Tokyo and artists assisting platform ArtSticker, will discuss "what kind of work humans should do" in the new normal society, and present a way of thinking for creating the "future world" in light of the situation where AI, robots and other technological evolution are forcing our jobs to change.

Moderator: Okisato Nagata
panelist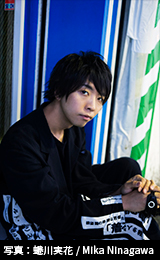 落合 陽一 , メディアアーティスト 
/
Yoichi Ochiai, media artist
Born in 1987. He completed doctoral course at the Graduate School of Interdisciplinary Information Studies, The University of Tokyo. He now serves as Head of Digital Nature Laboratory and Associate Professor at University of Tsukuba. He received World Technology Award in 2015, Prix Ars Electronica and STARTS Prize from EU in 2016. Other major awards include the Laval Virtual Award, five times until 2017 including four consecutively, and SXSW Creative Experience ARROW Awards in 2019, among others.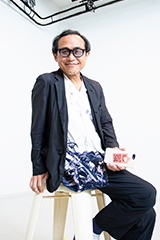 遠山 正道 , 株式会社スマイルズ 代表取締役社長 
/
Masamichi Toyama, President and CEO of Smiles Co.
Born in 1962 in Tokyo. After graduating from Keio University's Business and Commerce Department, he joined the Mitsubishi Corporation in 1985. He founded Smiles in 2000 and assumed the role of President and CEO of the company. In addition to Soup Stock Tokyo, a soup specialty shop, he has also developed giraffe, a necktie brand, PASS THE BATON, a contemporary select recycle shop, and 100 Spoons, a family restaurant.