ok_
CONCEPT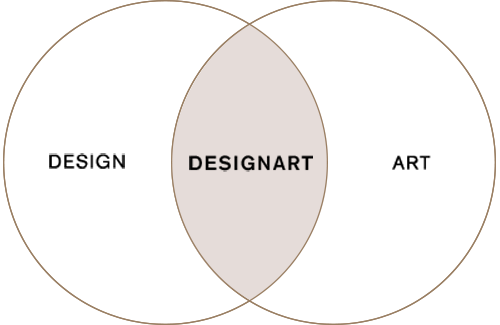 DESIGNART is a planning and management firm and an endeavor to transmit and share the magnificence of creations and concepts across all genres of design and art.

THE CITY OF TOKYO AS A MUSEUM FOR 12 DAYS
"DESIGNART TOKYO" is a festival held each fall as a platform for showcasing the project. It brings together items and experiences like art, architecture, interior design, product design, fashion, food, sports, and technology from around the globe to the stage of Tokyo, one of the world's leading mixed culture cities, in a revolutionary assembly of presentations in galleries, shops, and all sorts of locations. This is an event that transforms all of Tokyo in a museum of design and art, allowing everyone to stroll the city taking in each display.
VISION
1. REVITALIZING THE CREATIVE INDUSTRY FROM JAPAN
DESIGNART TOKYO is a platform to educate and enrich visitors' lives through the power of creativity and high-quality craftsmanship. The aim is to energize the creative industry by sparking people's passion for craft. In addition to large-scale installations and unique works of art and design, visitors will be able to purchase items from exhibitors, thus stimulating the creative economy in Tokyo.
2. IGNITING A CREATIVE REVOLUTION
Tokyo is one of a handful of cities in the world where architecture, interior design, fashion, art, graphic design, technology, food, and more combine into a cultural mixture that attracts people from all over the world. Through design, our aim is to spark a creative revolution, bringing a diverse array of people together across a wide variety of fields to engage in creative dialogue and design discourse.
3.SUPPORTING YOUNG DESIGNERS AND ARTISTS
Discovering and supporting young designers and artists who are the future of Japanese culture, is at the heart of 'Under-30', a key initiative for the festival founders. DESIGNART TOKYO has initiated a call out to promising young designers, artists and curators from various creative genres and will provide a place for young creators to show their work by connecting them to shops, galleries, manufacturers.
OUR PROJECT
Promotion of highly original creativity based on design and art festival
Coordination of Public Art by creators all over the world
Consulting for culture event cooperating with regions of Japan
COMPANY
402 2-15-19, Minami-Aoyama Minato-Ku, TOKYO, JAPAN
Akio Aoki/MIRU DESIGN
Shun Kawakami/artless
Astrid Klein/Klein Dytham architecture
Mark Dytham/Klein Dytham architecture
Hiroshi Koike/NON-GRID/IMG SRC
Okisato Nagata/TIMELESS